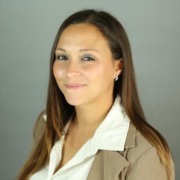 Tammie Altieri hails from Fair Haven, New York. But in 2002, she escaped Lake Ontario's vicious winter winds by moving to Virginia, where she started a family, became a real estate professional, and now serves Central Virginia, including Richmond, Chesterfield, Hanover, Powhatan, and nearby communities.
Years of retail experience have proven valuable in Tammie's real estate career. "Working in a retail environment graced me with every type of customer you can imagine, which allows me to be able to connect and work with all people," she says. The career change was definitely for the better: In her first year, she won an award for making more than $2 million in sales.
After entering the real estate industry, Tammie was soon assisting with renovations and staging homes for sale. As she and her husband were already restoring and flipping homes, becoming a Realtor® was a logical next step. "Each home I show is a different adventure," she says. "I find great joy in the journey that my clients partake in as they trust me to navigate through one of the most exciting and important decisions and moments in their lives."
Active in her community, Tammie volunteers for Virginia Boat Club events and has been a team captain, building playgrounds in Richmond and renovating a home for a veteran and his family. In her leisure time, she enjoys nature, water skiing, snowboarding, sweep crew rowing, and spending time with her family and their dogs.
Pending 138 Hickory Woods Rd
Aylett, VA 23009
Pending 10012 Ethens Castle Dr
Chester, VA 23831